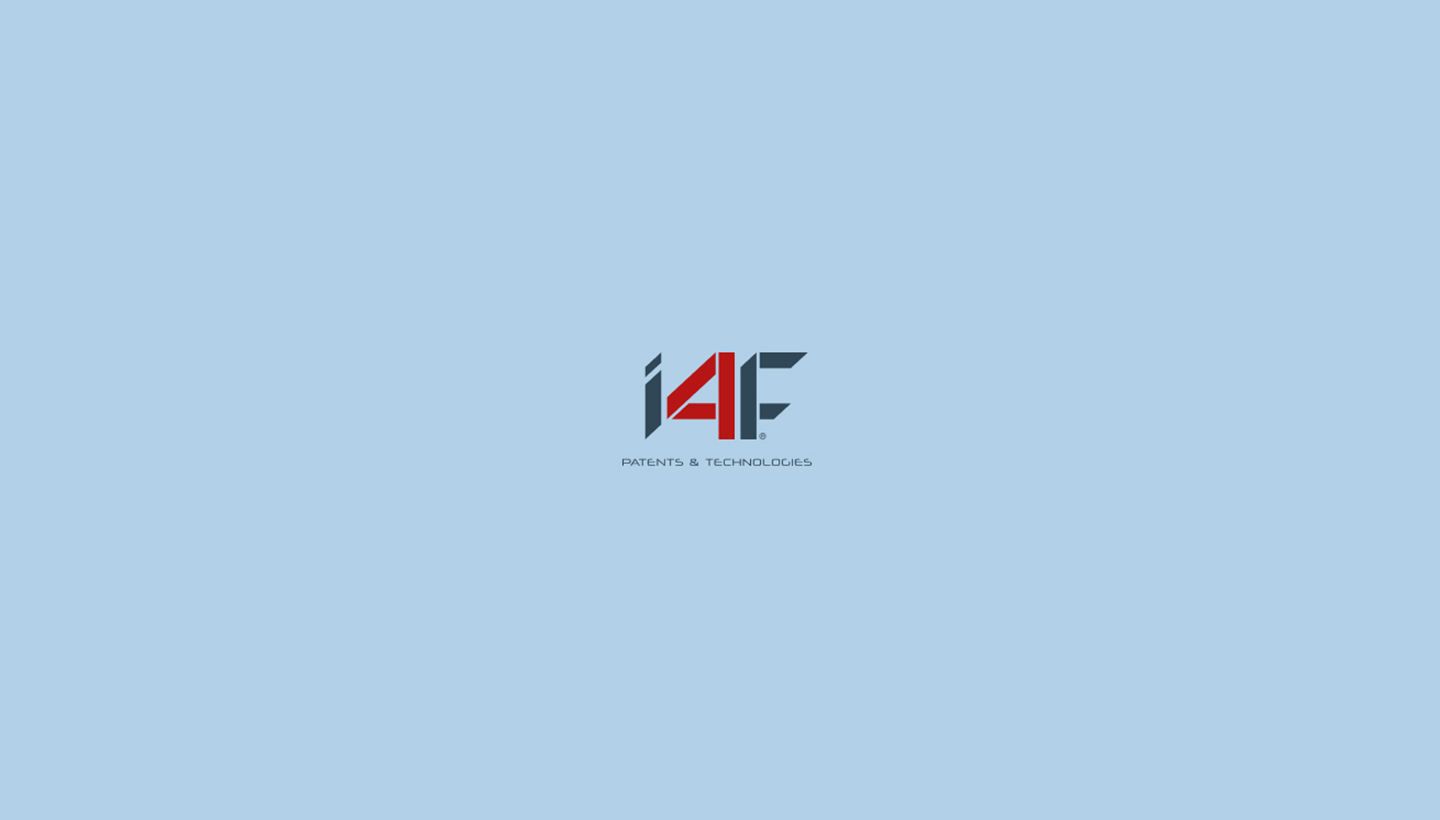 Flooring patents that have the world covered
International patents and patent applications for i4F technologies have been granted and filed in over 100 countries, worldwide. From Europe to the US. From Canada to China. And beyond.
Not just innovative, unique.
Our patented flooring installation technologies are all unique! Validity and freedom-to-operate studies in both Europe and the US – issued by independent groups of IP attorneys – have confirmed their strengths.
| | |
| --- | --- |
| AL | 3486401 |
| AL | 3467233 |
| AR | 099574 |
| AT | 2440724 |
| AT | 2719845 |
| AT | 3070228 |
| AT | 3176345 |
| AT | 3486401 |
| AT | 3231959 |
| AT | 3105392 |
| AT | 3219870 |
| AT | 3031998 |
| AT | 3230534 |
| AT | 3467233 |
| AT | 17258 |
| AT | 3684987 |
| AT | 3705659 |
| AT | 3737804 |
| AT | 3870773 |
| AU | 2019203049 |
| AU | 2015223563 |
| AU | 2018256742 |
| AU | 2015359590 |
| AU | 2018335209 |
| AU | 2019207683 |
| BE | 2440724 |
| BE | 2719845 |
| BE | 3070228 |
| BE | 3176345 |
| BE | 3231959 |
| BE | 3486401 |
| BE | 3105392 |
| BE | 3219870 |
| BE | 3031998 |
| BE | 3230534 |
| BE | 3467233 |
| BE | 3684987 |
| BE | 3705659 |
| BE | 3737804 |
| BE | 3870773 |
| BG | 2440724 |
| BG | 2719845 |
| BG | 3070228 |
| BG | 3176345 |
| BG | 3231959 |
| BG | 3486401 |
| BG | 3105392 |
| BG | 3219870 |
| BG | 3031998 |
| BG | 3230534 |
| BG | 3467233 |
| BR | 112016019490 |
| BR | 112019022255 |
| BR | 112017012129 |
| BR | 112020005751 |
| BR | 112020013952 |
| BR | 122020017288 |
| BY | 22495 |
| CA | 2764957 |
| CA | 2908083 |
| CA | 2940587 |
| CA | 2965644 |
| CA | 3060635 |
| CA | 2970056 |
| CA | 3467233 |
| CA | 3076432 |
| CA | 3087641 |
| CA | 3111912 |
| CH | 3684987 |
| CH | 3705659 |
| CH | 3737804 |
| CH | 3870773 |
| CH | 2440724 |
| CH | 2719845 |
| CH | 3070228 |
| CH | 3176345 |
| CH | 3231959 |
| CH | 3486401 |
| CH | 3105392 |
| CH | 3219870 |
| CH | 3031998 |
| CH | 3230534 |
| CH | 3467233 |
| CL | 2019003055 |
| CL | 2020001792 |
| CL | 20211056 |
| CN | 102725463 |
| CN | 104831899 |
| CN | 106164393 |
| CN | 110043001 |
| CN | 110621829 |
| CN | 108026728 |
| CN | 111877677 |
| CN | 111877676 |
| CN | 111433422 |
| CN | 111566293 |
| CN | 112912576 |
| CN | 114651105 |
| CN | 112912575 |
| CN | 112930426 |
| CO | 20210006902 |
| CY | 2440724 |
| CY | 2719845 |
| CY | 3070228 |
| CY | 3176345 |
| CY | 3231959 |
| CY | 3486401 |
| CY | 3105392 |
| CY | 3031998 |
| CY | 3230534 |
| CY | 3467233 |
| CY | 3219870 |
| CZ | 2440724 |
| CZ | 2719845 |
| CZ | 3070228 |
| CZ | 3176345 |
| CZ | 3231959 |
| CZ | 3486401 |
| CZ | 3105392 |
| CZ | 3219870 |
| CZ | 3031998 |
| CZ | 3230534 |
| CZ | 3467233 |
| DE | 202010018229 |
| DE | 2440724 |
| DE | 2719845 |
| DE | 3070228 |
| DE | 3176345 |
| DE | 3231959 |
| DE | 3486401 |
| DE | 3105392 |
| DE | 3219870 |
| DE | 202015009173 |
| DE | 202017107016 |
| DE | 3031998 |
| DE | 202015009670 |
| DE | 3230534 |
| DE | 202015009842 |
| DE | 3467233 |
| DE | 202017107016 |
| DE | 202019005464 |
| DE | 3684987 |
| DE | 3705659 |
| DE | 3737804 |
| DE | 3870773 |
| DK | 2440724 |
| DK | 2719845 |
| DK | 3070228 |
| | |
| --- | --- |
| DK | 3176345 |
| DK | 3231959 |
| DK | 3486401 |
| DK | 3105392 |
| DK | 3219870 |
| DK | 3031998 |
| DK | 3230534 |
| DK | 3467233 |
| EA | 201992488 |
| EA | 202090660 |
| EA | 202091649 |
| EA | 040197 |
| EA | 040203 |
| EA | 040750 |
| EE | 2440724 |
| EE | 2719845 |
| EE | 3070228 |
| EE | 3176345 |
| EE | 3231959 |
| EE | 3486401 |
| EE | 3105392 |
| EE | 3219870 |
| EE | 3031998 |
| EE | 3230534 |
| EE | 3467233 |
| EP | 2440724 |
| EP | 2719845 |
| EP | 3176345 |
| EP | 3231959 |
| EP | 3219870 |
| EP | 3105392 |
| EP | 3070228 |
| EP | 3486401 |
| EP | 3725973 |
| EP | 3615745 |
| EP | 3031998 |
| EP | 3230534 |
| EP | 3467233 |
| EP | 3705659 |
| EP | 3684987 |
| EP | 3737804 |
| EP | 3789562 |
| EP | 3870773 |
| EP | 3870774 |
| EP | 3870775 |
| EP | 3907347 |
| EP | 3981931 |
| EP | 4043663 |
| ES | 2440724 |
| ES | 2719845 |
| ES | 3070228 |
| ES | 3176345 |
| ES | 3231959 |
| ES | 3486401 |
| ES | 3105392 |
| ES | 3219870 |
| ES | 3031998 |
| ES | 3230534 |
| ÈS | 3467233 |
| ES | 3684987 |
| ES | 3705659 |
| ES | 3737804 |
| ES | 3870773 |
| FI | 2440724 |
| FI | 2719845 |
| FI | 3070228 |
| FI | 3176345 |
| FI | 3231959 |
| FI | 3486401 |
| FI | 3105392 |
| FI | 3219870 |
| FI | 3031998 |
| FI | 3230534 |
| FI | 3467233 |
| FR | 2440724 |
| FR | 2719845 |
| FR | 3070228 |
| FR | 3176345 |
| FR | 3231959 |
| FR | 3486401 |
| FR | 3105392 |
| FR | 3219870 |
| FR | 3031998 |
| FR | 3230534 |
| FR | 3467233 |
| FR | 3684987 |
| FR | 3705659 |
| FR | 3737804 |
| FR | 3870773 |
| GB | 2440724 |
| GB | 2719845 |
| GB | 3070228 |
| GB | 3176345 |
| GB | 3231959 |
| GB | 3486401 |
| GB | 3105392 |
| GB | 3219870 |
| GB | 3031998 |
| GB | 3230534 |
| GB | 3467233 |
| GB | 3684987 |
| GB | 3705659 |
| GB | 3737804 |
| GB | 3870773 |
| GR | 2440724 |
| GR | 2719845 |
| GR | 3070228 |
| GR | 3176345 |
| GR | 3231959 |
| GR | 3486401 |
| GR | 3105392 |
| GR | 3219870 |
| GR | 3031998 |
| GR | 3230534 |
| GR | 3467233 |
| HK | 40016505 |
| HK | 40027212 |
| HK | 40027213 |
| HK | 40027887 |
| HK | 40031293 |
| HK | 40033692 |
| HK | 40033693 |
| HK | 40047121 |
| HK | 40053722 |
| HK | 40053723 |
| HR | 2440724 |
| HR | 2719845 |
| HR | 3070228 |
| HR | 3176345 |
| HR | 3231959 |
| HR | 3486401 |
| HR | 3105392 |
| HR | 3219870 |
| HR | 3031998 |
| HR | 3230534 |
| HR | 3467233 |
| HR | 3684987 |
| HR | 3705659 |
| HR | 3737804 |
| HR | 3870773 |
| HU | 3870773 |
| HU | 2440724 |
| HU | 2719845 |
| HU | 3070228 |
| HU | 3176345 |
| HU | 3231959 |
| HU | 3486401 |
| HU | 3105392 |
| HU | 3219870 |
| HU | 3031998 |
| HU | 3230534 |
| HU | 3467233 |
| IE | 2440724 |
| | |
| --- | --- |
| IE | 2719845 |
| IE | 3070228 |
| IE | 3176345 |
| IE | 3231959 |
| IE | 3486401 |
| IE | 3105392 |
| IE | 3219870 |
| IE | 3031998 |
| IE | 3230534 |
| IE | 3467233 |
| IE | 3684987 |
| IE | 3705659 |
| IE | 3737804 |
| IE | 3870773 |
| IN | 202027014044 |
| IN | 202027029464 |
| IN | 202127019198 |
| IS | 2440724 |
| IS | 2719845 |
| IS | 3070228 |
| IS | 3176345 |
| IS | 3231959 |
| IS | 3486401 |
| IS | 3105392 |
| IS | 3219870 |
| IS | 3031998 |
| IS | 3230534 |
| IS | 3467233 |
| JP | 6553651 |
| JP | 2019190272 |
| JP | 2020517847 |
| JP | 2018507968 |
| IT | 2440724 |
| IT | 2719845 |
| IT | 3070228 |
| IT | 3176345 |
| IT | 3231959 |
| IT | 3486401 |
| IT | 3105392 |
| IT | 3219870 |
| IT | 3031998 |
| IT | 3230534 |
| IT | 3467233 |
| IT | 3684987 |
| IT | 3705659 |
| IT | 3737804 |
| IT | 3870773 |
| JP | 7063978 |
| KH | 3684987 |
| KH | 3737804 |
| KH | 3870773 |
| KR | 2411780 |
| KR | 20160146670 |
| KR | 20200003836 |
| KR | 20170102263 |
| KR | 20200053592 |
| KR | 20200107977 |
| LT | 2440724 |
| LT | 2719845 |
| LT | 3070228 |
| LT | 3176345 |
| LT | 3231959 |
| LT | 3486401 |
| LT | 3105392 |
| LT | 3219870 |
| LT | 3031998 |
| LT | 3230534 |
| LT | 3467233 |
| LU | 2440724 |
| LU | 2719845 |
| LU | 3070228 |
| LU | 3176345 |
| LU | 3231959 |
| LU | 3486401 |
| LU | 3105392 |
| LU | 3219870 |
| LU | 3031998 |
| LU | 3230534 |
| LU | 3467233 |
| LV | 2440724 |
| LV | 2719845 |
| LV | 3070228 |
| LV | 3176345 |
| LV | 3231959 |
| LV | 3486401 |
| LV | 3105392 |
| LV | 3219870 |
| LV | 3031998 |
| LV | 3230534 |
| LV | 3467233 |
| MC | 3486401 |
| MC | 3467233 |
| MK | 3486401 |
| MK | 3467233 |
| MT | 2440724 |
| MT | 2719845 |
| MT | 3070228 |
| MT | 3176345 |
| MT | 3231959 |
| MT | 3486401 |
| MT | 3219870 |
| MT | 3031998 |
| MT | 3230534 |
| MT | 3467233 |
| MT | 3105392 |
| MY | 178607 |
| MY | 183479 |
| MY | 188032 |
| NL | 2003019 |
| NL | 2440724 |
| NL | 2719845 |
| NL | 3070228 |
| NL | 3176345 |
| NL | 3231959 |
| NL | 3486401 |
| NL | 3105392 |
| NL | 3219870 |
| NL | 2018781 |
| NL | 3031998 |
| NL | 3230534 |
| NL | 3467233 |
| NL | 2019609 |
| NL | 2020256 |
| NL | 2021884 |
| NL | 2021886 |
| NL | 2021885 |
| NL | 2024191 |
| NL | 2026188 |
| NL | 2026189 |
| NL | 2026190 |
| NL | 2026191 |
| NL | 2026858 |
| NL | 3684987 |
| NL | 3705659 |
| NL | 3737804 |
| NL | 3870773 |
| NO | 2440724 |
| NO | 2719845 |
| NO | 3070228 |
| NO | 3176345 |
| NO | 3231959 |
| NO | 3486401 |
| NO | 3105392 |
| NO | 3219870 |
| NO | 3031998 |
| NO | 3230534 |
| NO | 3467233 |
| NZ | Z758601 |
| PL | 2440724 |
| PL | 2719845 |
| PL | 3070228 |
| | |
| --- | --- |
| PL | 3176345 |
| PL | 3231959 |
| PL | 3486401 |
| PL | 3105392 |
| PL | 3219870 |
| PL | 3031998 |
| PL | 3230534 |
| PL | 3467233 |
| PL | 3684987 |
| PL | 3705659 |
| PL | 3737804 |
| PL | 3870773 |
| PT | 3870773 |
| PT | 2440724 |
| PT | 2719845 |
| PT | 3070228 |
| PT | 3176345 |
| PT | 3231959 |
| PT | 3486401 |
| PT | 3105392 |
| PT | 3219870 |
| PT | 3031998 |
| PT | 3230534 |
| PT | 3467233 |
| RO | 2440724 |
| RO | 2719845 |
| RO | 3070228 |
| RO | 3176345 |
| RO | 3231959 |
| RO | 3486401 |
| RO | 3105392 |
| RO | 3219870 |
| RO | 3031998 |
| RO | 3230534 |
| RO | 3467233 |
| RS | 3486401 |
| RS | 3105392 |
| RS | 3219870 |
| RS | 3031998 |
| RS | 3230534 |
| RS | 3467233 |
| RU | 2537423 |
| RU | 2671364 |
| RU | 2018137179 |
| RU | 2017124001 |
| RU | 2019143438 |
| RU | 2752629 |
| SE | 2440724 |
| SE | 2719845 |
| SE | 3070228 |
| SE | 3176345 |
| SE | 3231959 |
| SE | 3486401 |
| SE | 3105392 |
| SE | 3219870 |
| SE | 3031998 |
| SE | 3230534 |
| SE | 3467233 |
| SE | 3684987 |
| SE | 3705659 |
| SE | 3737804 |
| SE | 3870773 |
| SI | 2440724 |
| SI | 2719845 |
| SI | 3070228 |
| SI | 3176345 |
| SI | 3231959 |
| SI | 3486401 |
| SI | 3105392 |
| SI | 3219870 |
| SI | 3031998 |
| SI | 3230534 |
| SI | 3467233 |
| SK | 2440724 |
| SK | 2719845 |
| SK | 3070228 |
| SK | 3176345 |
| SK | 3231959 |
| SK | 3486401 |
| SK | 3105392 |
| SK | 3219870 |
| SK | 3031998 |
| SK | 3230534 |
| SK | 3467233 |
| SM | 3486401 |
| SM | 3467233 |
| TH | 165656 |
| TH | 182645 |
| TH | 182654 |
| TR | 2440724 |
| TR | 2719845 |
| TR | 3070228 |
| TR | 3176345 |
| TR | 3231959 |
| TR | 3486401 |
| TR | 3105392 |
| TR | 3219870 |
| TR | 3031998 |
| TR | 3230534 |
| TR | 3467233 |
| TR | 3684987 |
| TR | 3705659 |
| TR | 3737804 |
| TR | 3870773 |
| TW | I644007 |
| TW | 202024448 |
| TW | 202030407 |
| UA | 114922 |
| UA | 122566 |
| UA | 124785 |
| UA | 125984 |
| US | 8745952 |
| US | 8978336 |
| US | 9217250 |
| US | 10053868 |
| US | 10738478 |
| US | 10738479 |
| US | 10,738480 |
| US | 10738481 |
| US | 10738482 |
| US | 20200347614 |
| US | 9874028 |
| US | 10267046 |
| US | 10774540 |
| US | 20200354971 |
| US | 20200131785 |
| US | 20170328072 |
| US | 10738477 |
| US | 20200354970 |
| US | 20200299973 |
| US | 20210002907 |
| US | 10844610 |
| US | 20210032875 |
| US | 20210140178 |
| US | 20210372138 |
| US | 20210381254 |
| US | 20210404189 |
| US | 20220025659 |
| US | 928988 |
| VN | 68358 |
| VN | 71059 |
| VN | 73222 |
| VN | 78903 |
| VN | 78904 |
| VN | 79443 |
| ZA | 201906814 |
| ZA | 202102409 |
| ZA | 202102410 |
| ZA | 202102462 |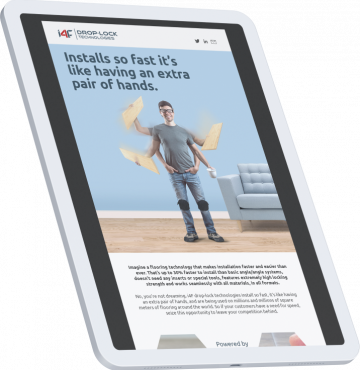 Keep updated with i4F
The latest industry news straight to your inbox
Learn more about our technologies and upcoming events