Installs so fast it's like having an extra pair of hands
Discover the many benefits of i4F's drop-lock floor installation technologies to help you get ahead of your competition and let your customers enjoy finished floors, faster:
Up to 30% faster installation than basic angle/angle systems
Extremely high locking strength
Suitable for all materials, in all formats and patterns
World's first water-resistant one piece drop-lock installation system
Try it out for yourself by getting a free i4F drop-lock sample kit and research report. Discover what drives consumers to buy modular flooring by requesting your free copy of independent consumer research, commissioned by i4F.
Get the free sample kit and consumer research See the benefits (2:16)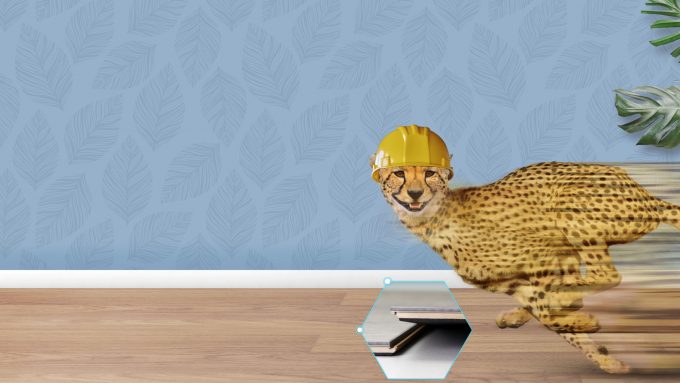 HOW IT WORKS
Faster and easier installation. Drop & Lock.
When speed's important go with the fastest. Here's how it works.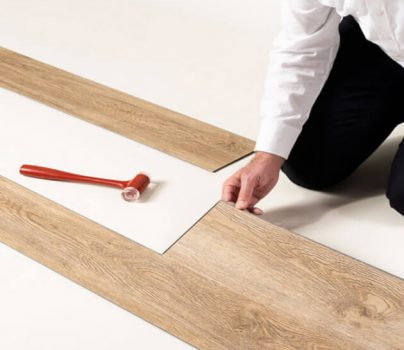 Step 1
Connect the long side at an angle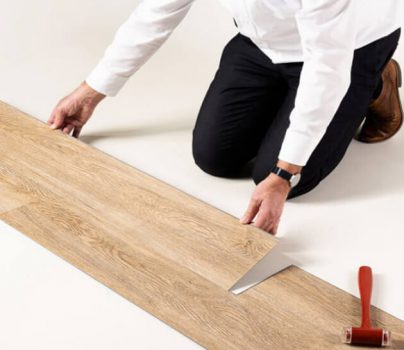 Step 2
Slide in the short side and drop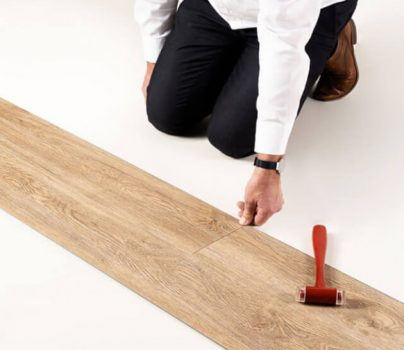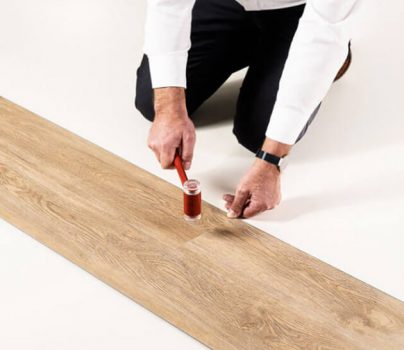 Step 4
Use a PVC Mallet to eliminate gaps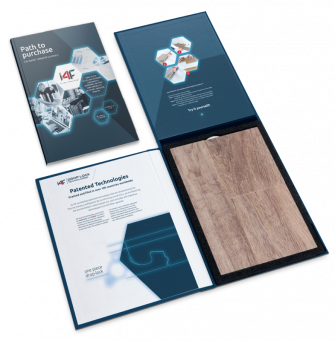 FREE i4F DROP-LOCK SAMPLE KIT & INDEPENDENT RESEARCH REPORT
Get your free i4F drop-lock sample kit and independent "Path to Purchase" consumer research report
Powered by 3L Triplelock®, Click4U® and i-Click4U®
Secure your free sample kit and independent consumer research report today.
Complete the form to get a free i4F drop-lock sample kit and a copy of the "Path to Purchase" research summary. This independent consumer research commissioned by i4F compares different consumer groups, evaluates their purchasing journeys and the key decision points when it comes to buying modular flooring. Explore the buying behaviours of 400 recent purchasers of LVT, laminate or engineered hardwood flooring, and data gathered from 200 homeowners who intend to buy flooring in the next year.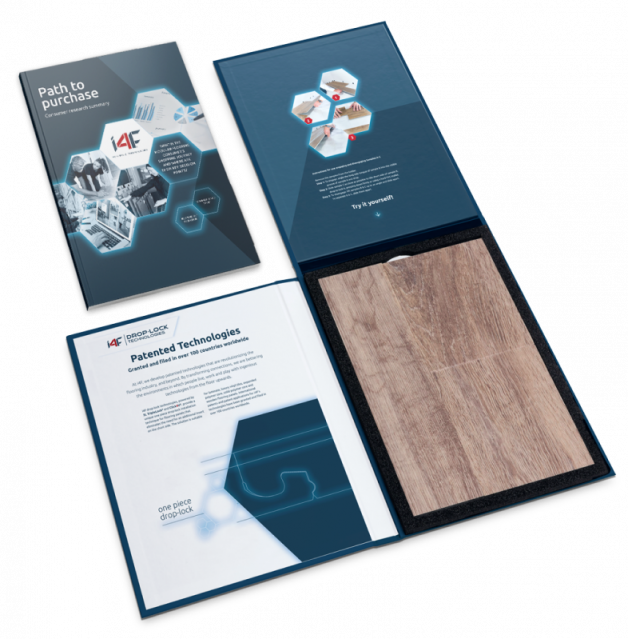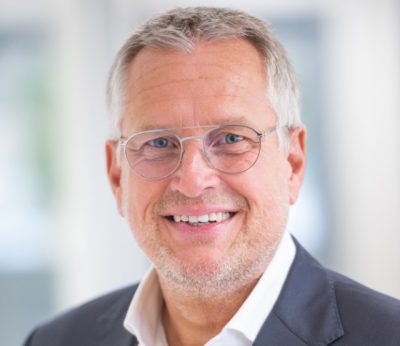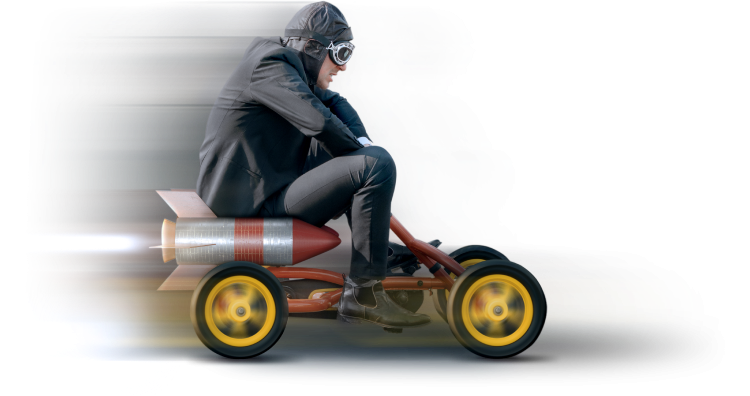 DOWNLOAD
Download our brochure.
By offering products that use i4F drop-lock flooring technologies, you can get ahead of your competition, and your customers can enjoy finished floors, faster.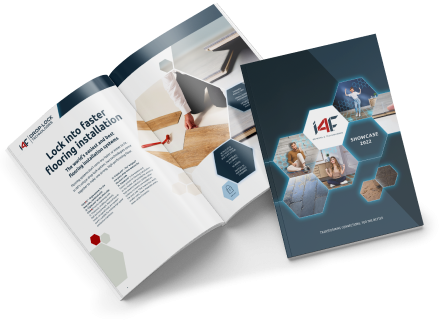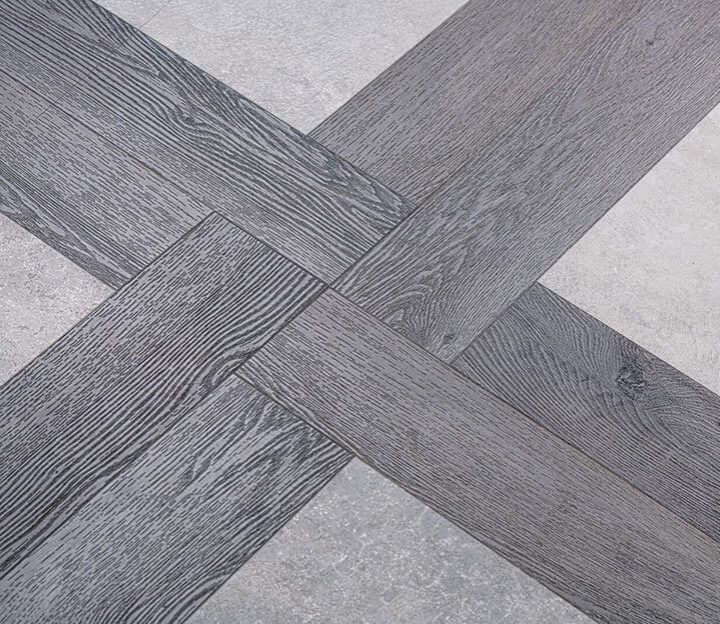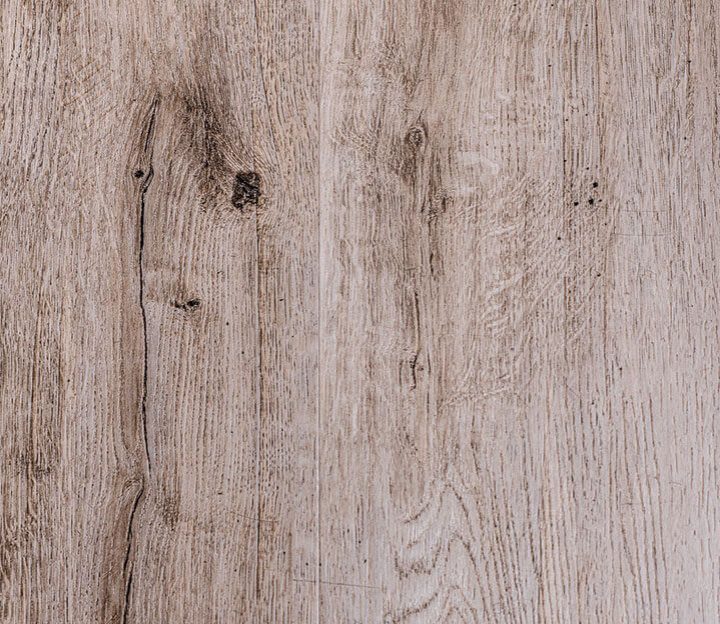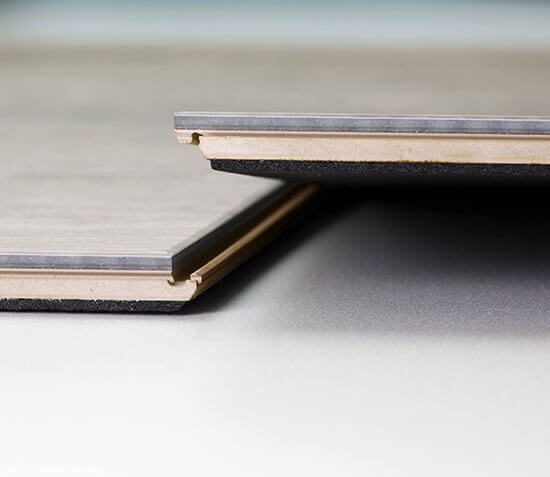 FLOORING TECHNOLOGY IN ACTION
Works perfectly with all materials, formats and patterns.
i4F drop-lock technologies can be used on any material – including laminate, luxury vinyl tiles, expanded polymer core, solid polymer core and wooden flooring panels, in all formats (including 4-sided tiles, herringbone, chevron and diagonal) so customers can mix and match patterns to their hearts' content.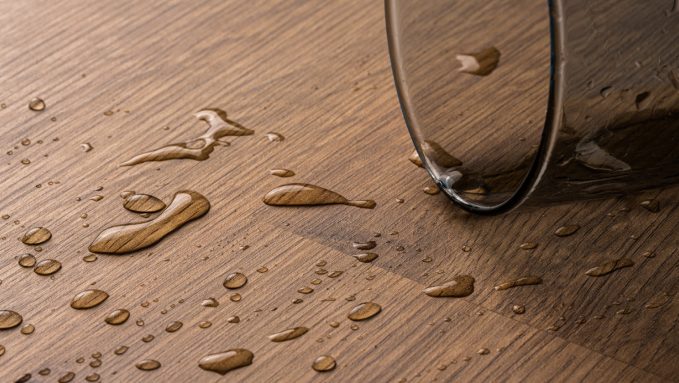 WATER-RESISTANT TECHNOLOGY
Lock out water damage.
Powered by i-Click4U®
i-Click4U® is the world's first ever water-resistant, one piece, drop-lock flooring installation system, complementing i4F's leading Click4U® technology. Water-resistance is built into the installation system itself, so you don't need extra chemical sprays or sealants. i-Click4U® exceeds all US NALFA requirements related to water-resistant flooring and has also passed tests from independent institutes in France and Germany. With i4F, you're home and dry.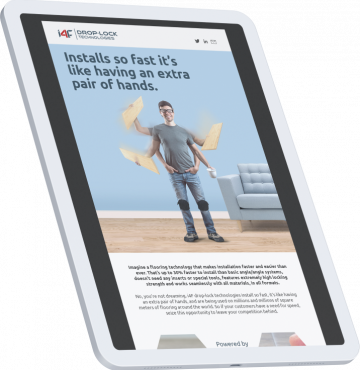 Keep updated with i4F
The latest industry news straight to your inbox
Learn more about our technologies and upcoming events